With many sports and activities in the off season and pools closed, your little ones are spending most of their time indoors. They're coming to you with complaints of being bored; the last thing you want is them parked on the couch watching TV all day. Bring your kids out of their winter slump with these fun activities:
1. Volunteer
Not only does this give your kids an afternoon activity but they will leave with warm fuzzy feelings knowing they made someone else's life a little brighter. You and your kids can volunteer at a local food pantry, play board games at a nursing home, or plan a drive to collect clothing or food cans. Click here for a list of Omaha area volunteer opportunities.
2. Take a Hike
Bundle up and go on a nature walk! Make it even more exciting by going on a hike with purpose, have your kids collect things they find on the hike. Items could be pine cones, twigs, or leaves then when you get back home use those items to make a nature wreath. Spark some inspiration off Pinterest or other crafting sites.
3. Indoor Camping
Build a fort with blankets and pillows. If you have a fireplace, you can even roast marshmallows just like you would outside. If not, use your microwave. Then once their little stomachs are filled, snuggle up and read books.
4. Kid Exchange
No we are not telling you to get rid of your children permanently, rather have a neighbor or friend with kids similar in age propose to exchange nights. Their kids have a sleepover at your place, and then the next weekend they are at their house. It not only gives your kids someone to play with but it gives you a night off.
Winter provides plenty of opportunities for kids to get creative with their playtime. Spring will be here in no time and their schedules will be filled again with lots of outdoor activities.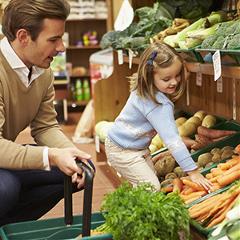 Related Post:
Money Lessons for Children as they Grow