Antler View Branch
Our location in the Antler View development near 183rd and West Maple Road is now open! As we have shared, this branch expansion will provide us the opportunity to:
Grow membership
Provide service convenience
Advance the use of technology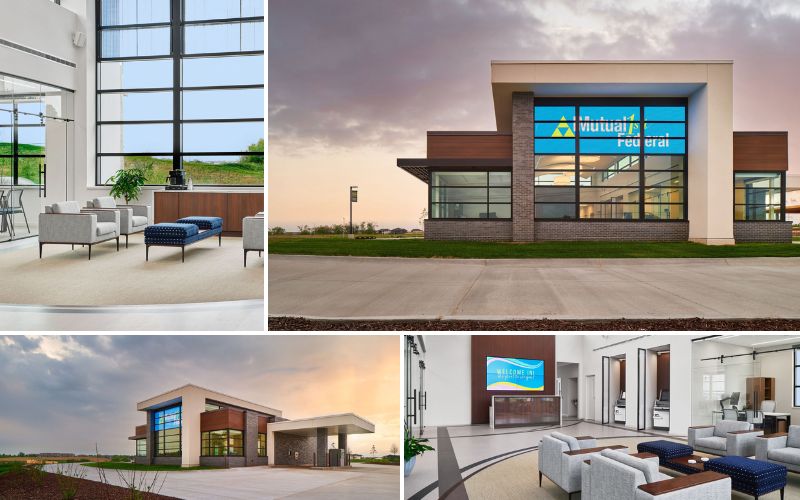 ---
Interactive Teller Machines (ITMs)
We are very excited to have 4 Interactive Teller Machines (ITM) at our Antler View location. An ITM combines the traditional functions of an ATM with added capabilities such as making a loan payment, transferring between accounts, and even active teller assistance.
Watch the short video below to see how it works!
---
Antler View
18282 Evans Street
Omaha, NE 68022
(183rd and Maple Streets)
Lobby Hours
Mon-Fri: 9:00am-5:00pm
Saturday: 9:00am-12:00pm
Drive-thru ITM – Teller Assisted Hours
Mon-Fri: 8:00am-5:00pm
Saturday: 9:00am-12:00pm
ITM Hours
24 hours a day
More ITM information here!

Our Members, Their Stories
Mutual 1st Federal has the friendliest and most knowledgeable personnel to work with that it's a pleasure to come into the credit union to do any kind of transaction. My wife and I have been with Mutual 1st Federal for more years than we'd like to remember, and have never had an unpleasant experience in all the hundreds of visits... Staff makes each of our visits a pleasure to look forward to, as we know they will take care of our needs and take time to make us feel at home. Keep up the good work!